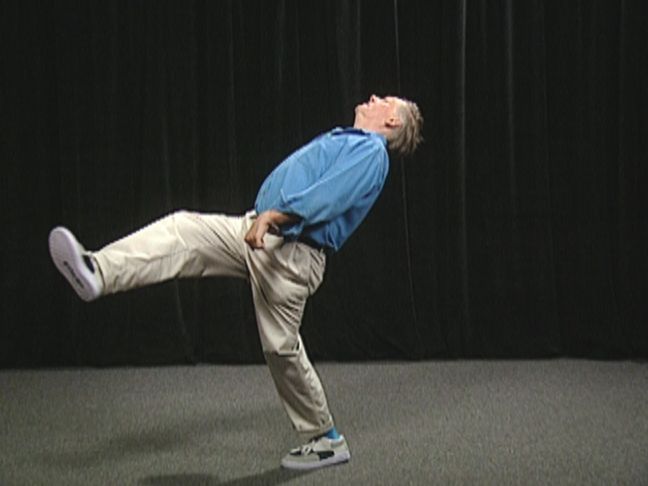 "The training starts by exploring how animators learn, explaining the importance of life drawing, how to think about animation, how to animate – and how not to. Walk cycles, accents, vibrates, anticipation, eases, overlapping action and weight are among the many topics covered. Aimed at both students and professionals, the discs excel in revealing the fundamental principles behind animation, making it suitable for animators working in any field, including classical, digital, games, stop-motion and online animation.
During the course of the videos, Williams frequently reaches for a marker pen and illustrates his points with drawings. In addition to between 30 and 50 minutes of video footage, each DVD includes up to 30 minutes of animation – running to hundreds of individual animated examples over the course of the box set. Each can be viewed and analysed frame by frame, making this an invaluable resource.
Although the training is not available as separate DVDs, it is comparatively priced when compared with other training products on a per-disc basis. Unless you're fortunate to have your school or studio purchase it, the box set is not cheap – but it is worth saving up for.
If you're resolute about improving your animations, The Animator's Survival Kit: Animated is an inspiration. If you have the will power to watch the entire box set without having an uncontrollable desire to test out these techniques, the chances are you're in the wrong vocation.&quot
VERDICT "Everything you need to know about animation: just supply your own talent, discipline and dedication. 10/10."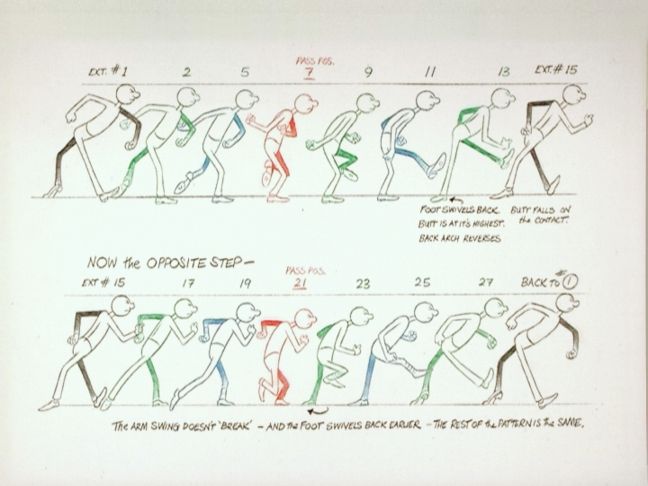 If you want to learn technique from the man who directed Roger Rabbit, the Pink Panther and a lot of other famous as well as forgotten stars, his book and DVD set should be near your computer or drawing table. Although the DVD set is considerably more expensive than Williams' book, the price is a bargain if you feel you will learn more by seeing and hearing Williams lecture and drawing on large white boards before a group of animators. Each disc includes lots of animated sequences (over 400 of them in the set) and you can stop and single frame your way through each example if that will help you see what he is talking about. If you take your career seriously and really want to learn or improve your character animation skills further, this DVD set could be a good investment. It is similar to the book much of the time, but it contains lots more information and embellishments and Williams delightful personality.
I lent my set to Kevin Coffey, a close friend who has been animating since the mid-1960s as a little kid. I asked Kevin if he was finding the DVD set useful and he replied he was amazed to have all this information at his fingertips. He said the disc presentation follows the book closely and will make an excellent reference tool.
"I was producing, directing and animating two spots, for demanding clients, and both called for pretty girls walking. Being able to review William's methods for animating a pretty girl's walk saved A LOT of money and time". He said he nailed the walks on his first attempts, and being able to review the basics as Williams lays them out in both his book and in animated form on DVD will be a Godsend to animators everywhere. Says Coffey- "It will save you time and money, and it will inspire you to stretch as an animator. "
Karl F. Cohen, teacher, historian, author and president of ASIFA-SF in ANIMATOONS magazine.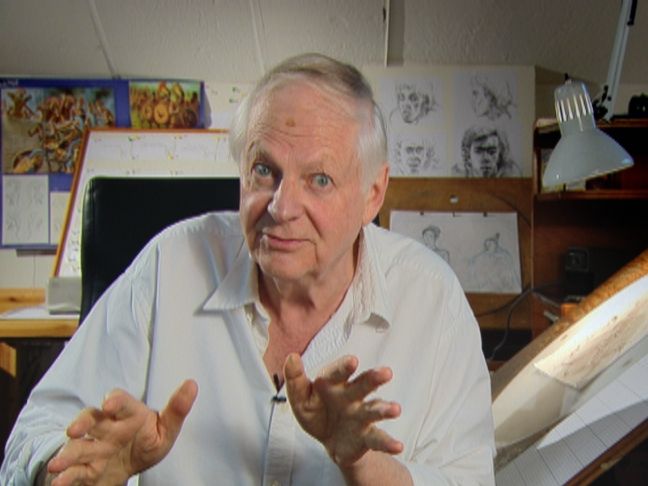 "Williams now 75 has completed a new project to rival in ambition arguably anything he has done before : that is, an animated version of the Survival Kit in no fewer than 16 DVD's.
Williams told me "The main thing I wanted to pass on was a way of thinking about animation in order to do the best work possible."
Compiling more than 10 hours work of material on those 16 DVD's something like 31,000 drawings have been turned into over 400 examples of new animation, all pencil drawings which punctuate the words of wisdom. "
Quentin Falk, ACADEMY magazine BAFTA UK.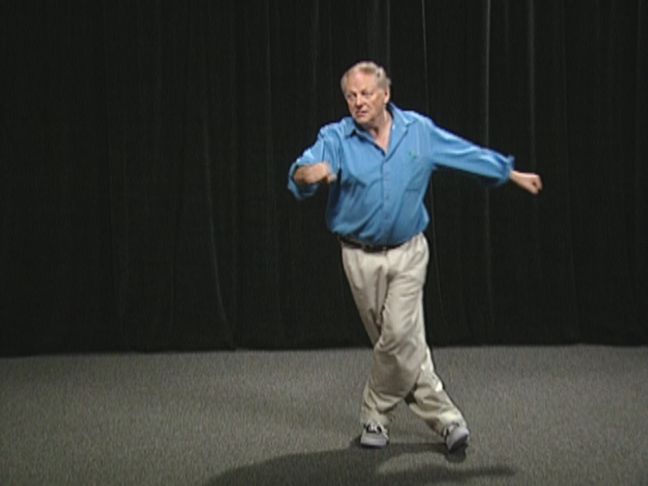 "Now after much intensive work, The Animator's Survival Kit has been animated! Now you can see and hear Richard Williams in person delivering his acclaimed Masterclass. So far I have only seen a small sample from the 16 DVD boxed set, but even this glimpse of the sheer brilliance of Richard Williams in action is enough for me to cry genius !"
Pat Raine Webb, DOPE SHEET, ASIFA UK magazine.