http://www.cartoonbrew.com/animators/happy-80th-birthday-richard-williams-79469.html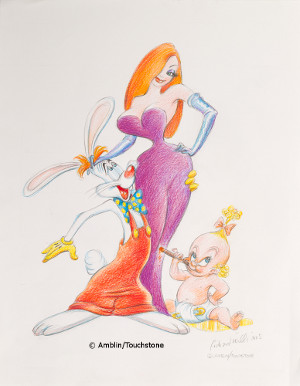 Famous animators from Aardman Animations and all around the world have donated unique artwork for an online auction to raise money for Wallace & Gromit's Grand Appeal.
As well as a specially created painting by Wallace & Gromit creator and Grand Appeal patron Nick Park, other lots in the exclusive online charity auction will include a hand-drawn Roger Rabbit artwork, a Peter Lord Morph artwork and a unique drawing featuring the well-loved character Mr Fredrickson from the motion picture Up donated by Disney-Pixar.
This exciting auction will be hosted on eBay from 1st to 10th November, with all proceeds going to the Grand Appeal. Over 30 artworks have been donated by the world's most renowned animation artists. With rare and exclusive artwork up for auction, the auction will raise funds towards the Cardiac Appeal to support the Cardiac Ward at Bristol Children's Hospital.
www.grandappeal.org.uk/auction
http://www.cartoonbrew.com/animators/2009-brew-holiday-gift-guide-1-richard-wiliams-masterclass.html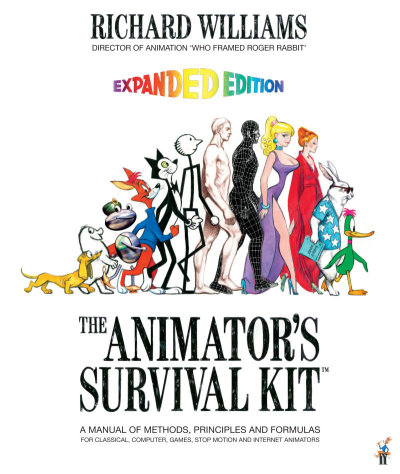 Richard Williams is on the BBC World Service talking about the new edition of his book - "The Animator's Survival Kit -Expanded Edition". In the UK the first broadcast will be on 'The Strand' an arts programme at 10.30 on Thursday 3rd December. But this will be repeated after that and will also appear on the BBC World Service website. Around the world the broadcast can be heard at other times from Thursday 3rd December onwards.
http://www.oscars.org/events-exhibitions/events/2009/kahl.html
"Why should you buy a 16-DVD box set called The Animator's Survival Kit - Animated?...Straight answer: You should. It works. And maybe there is something cheaper, but Jiminy Cricket, no, there is nothing better than the Richard Williams' Animation Masterclass.
When I met Jeffrey Katzenberg during his presentation of Monsters vs. Aliens last December in Berlin, I asked him about his experience working with Williams. (They both worked on Roger Rabbit while Katzenberg was head of Disney Feature Animation.) He told me, "Richard is one of the most original and genuinely brilliant artists I have worked with over the years -- he has one of the most vivid imaginations of anybody I know. He has a beautiful, creative sensibility value. He is a very unique, very visionary artist and storyteller." something cheaper, but Jiminy Cricket, no, there is nothing better than the Richard Williams' Animation Masterclass."
Read the full review at http://mag.awn.com/index.php?ltype=pageone&article_no=3875.
http://splinedoctors.com/2008/11/richard-williams-spline-cast/.