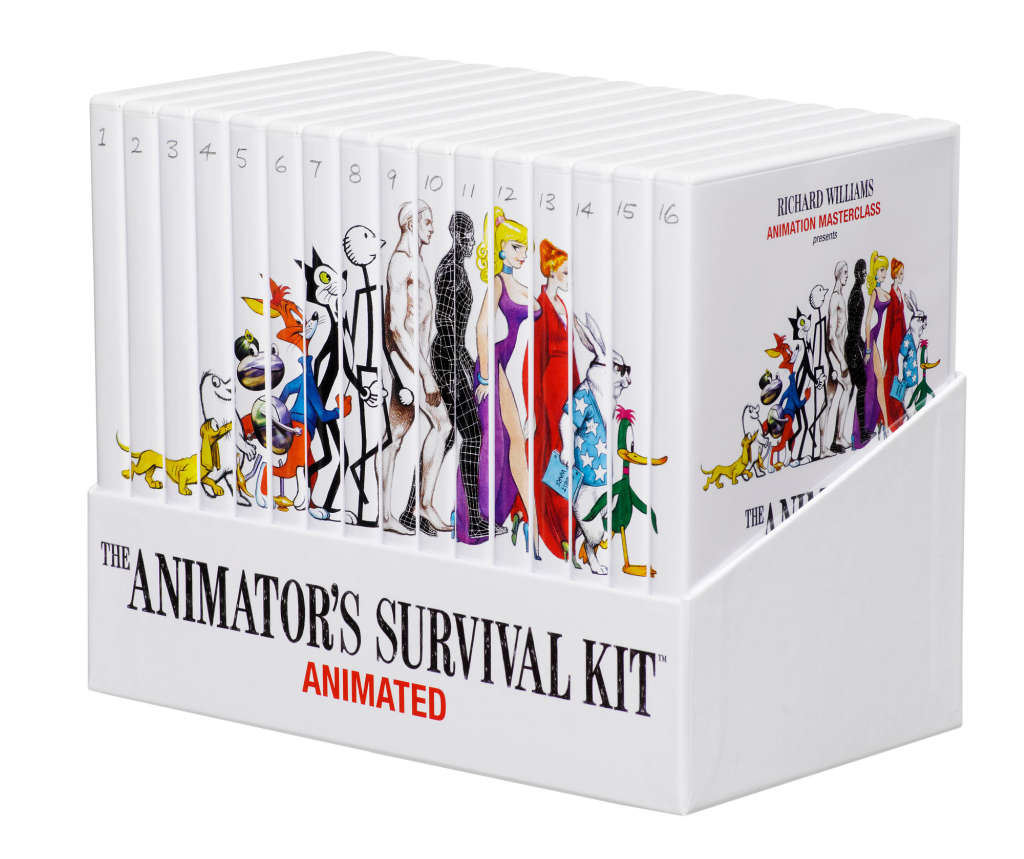 These DVD's are for professionals and students and cover the knowledge of the underlying principles of sophisticated animation which apply to any style or approach to the medium, including computer, classical, games, stop motion and internet animation.
The Animator's Survival Kit - Animated is about how things move, and specific work methods used to make characters live, breathe, think and give a sustained commanding performance. Williams demonstrates his points with drawing, performance and over 400 specially animated examples - many from his best-selling book.
The specially animated examples on each DVD can be analysed frame by frame.
These DVDs are Region Free and will be accepted by all DVD players. However, The Animator's Survival Kit - Animated is NTSC television standard (North American). Other parts of the world use the PAL and SECAM television standards but 95% of PAL/SECAM DVD/TV combinations will still play these DVDs perfectly. If in doubt please check your DVD Player's instructions.
As PC-based DVD-players can play all television standards, you will be able to play The Animator's Survival Kit - Animated in a DVD-equipped computer provided your computer is equipped with a DVD drive and suitable DVD playing software.
16-DVD BOX SET INCLUDES:
Starting Right
Timing and Spacing
Working Methods
More Timing More Spacing
Building Walks
Flexibility in a Walk
Sneaks, Runs, and Animal Action
Flexibility
Overlapping Action and Weight
Takes
Vibrates
Accents
Dialogue 1
Dialogue 2
Giving the Performance
Putting it all Together
Over 10 hours in total of lessons and includes over 400 specially animated examples.